Process Water Treatment in the Oil and Gas Industry
Bio-contaminated process water in oil and gas poses environmental risks, disrupts operations through corrosion and fouling, increases costs, and could harm equipment through microbial induced corrosion (MIC). Moreover the degradation of hydrocarbons by certain batericas (e.g. P. aeruginosa) is an other huge challenge. Process water treatment is therefore a key element to operate a plant in an economic way.
The product for process water treatment
There are various measures to solve this problem: Using corrosion inhibitors that form a protective film on the metal surface, Material Selection: using stainless steels or plastic composites. Cathodic Protection: Applying an electrical charge to counteract the corrosive activity.
In addition to the above mentioned measures, we propose to treat the water with our antimicrobial additive AOX20L. AOX20L is a broad-spectrum biocide developed to inhibit the growth of algae, bacteria, yeasts and fungi in process waters used in various industrial applications. Typical environments, in which It can be used, are oil recovery operations, such as injection water treatment, top-side systems, pipeline protection and storage. AOX20L is an aqueous solution. A solid version is also available (AOX100).
General Properties of AOX20L
Limpid to slightly opalescent liquid, colourless to yellowish.
Odourless
Very stable under a huge pH range: from 1 to 10 (in formulations)
Very stable up to 200°C
Due to its properties, very low risk or resistances
Less corrosive than other commonly used products
Antimicrobial Performance (Minimal inhibition concentration) of AOX20L
Pseudomonas aeruginosa: 75mg/L

Escherichia coli: 16mg/L

Staphylococcus aureus: 10mg/L

Candida albicans: 50mg/L

Staphylococcus aureus: 500mg/L
Typical applications
Oil field injection waters: Slug method / Continuous method
Drilling Muds
Workover Fluids
Solid Version 
After a long and intensive development phase, we are able to provide a fully solid version of AOX20L, called AOX100.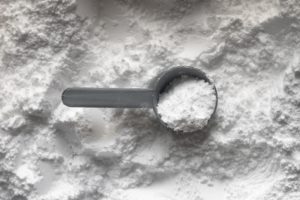 It has a performance, which is 5 fold, relative to AOX20L. The characteristic of the product will lead to very interesting applications in the oil and gas exploration industry. We provide the product, which allows to rethink the process water treatment.
More information
Contact us to get detailed information, such as technical datasheet, MSDS etc. about the products.