Antimicrobial coating – Examples
A number of international customers have successfully used our antimicrobial additives in their products. At the beginning of the development, the focus was always on the same goal: an antimicrobial coating. Applications range from medical technology and underwater applications to floors and walls in hygienically demanding environments, etc. Different coating systems have been used, such as PU, epoxy, epoxy silanes, polysiloxanes or phenolic resin, just to name a few. Below you will find some examples to inspire you!
Phenolic resin
For underwater use, an international customer asked us to add one of our additives to this coating to provide an antimicrobial coating. The compatibility and storage stability was very good. To test the antimicrobial activity, we performed a test according to JIS Z 2801. Adjustments were made to the exposure time (massively below the required 24 hours) and to the type of bacteria (standard: E. coli, we used a P. aeruginosa which is more resistant than E. coli).

Polyurethane varnish
With this type of coating we have achieved very good antimicrobial values. Polyurethane coatings are used in a variety of media and under extreme conditions. In this case, a customer wanted a transparent, antimicrobial coating for their injection molded part. We delivered it!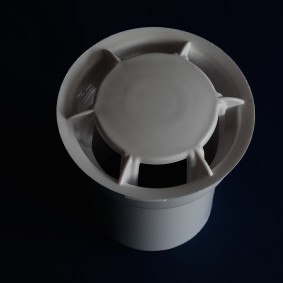 Customized coatings
For an international customer, we have equipped a system coating that can be used under extreme conditions. The customer sees great potential in both exterior (facades) and interior (autosterile surfaces in medicine and care) applications. Test results show very high degradation rates (<< 24 hours) for various germs and germ cocktails.
General
We have developed a whole range of processes that enable us to incorporate the additives into almost all types of coatings. The various parameters are defined together with the customers. We have the antimicrobial activity tested by an independent laboratory in Switzerland.
What's next for your development plan?
We are happy to help you! Contact us by mail or by phone (+41 41 763 63 16)